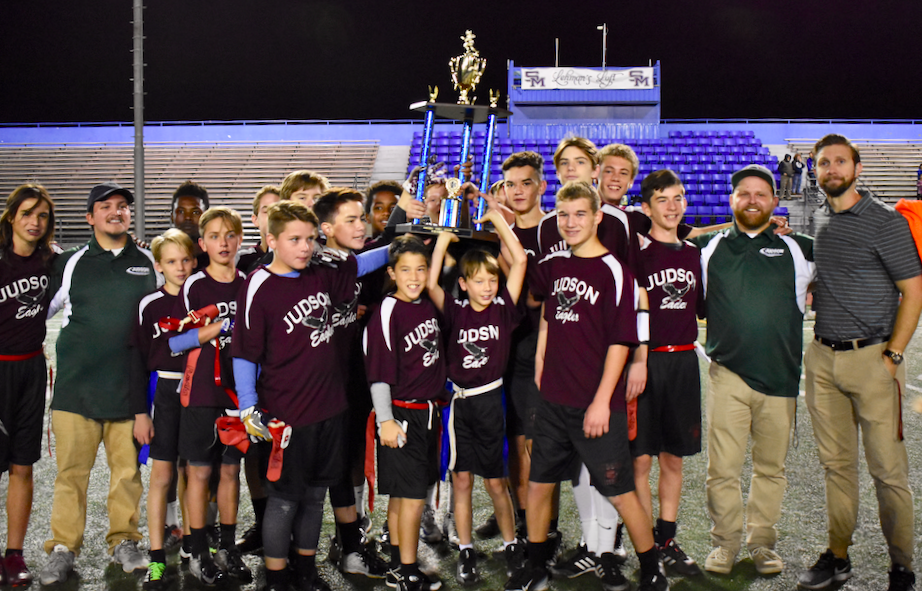 Judson International School's junior high boys flag football team won the league championship 28-27 against Sequoyah on November 15. The game was hosted by San Marino High School. Coach Max Boyle led the Judson Eagles to the victory after an undefeated season for the team with 10 wins and 0 losses and was the #1 seed. This is Judson International School's 4th League Championship for Junior High Flag Football.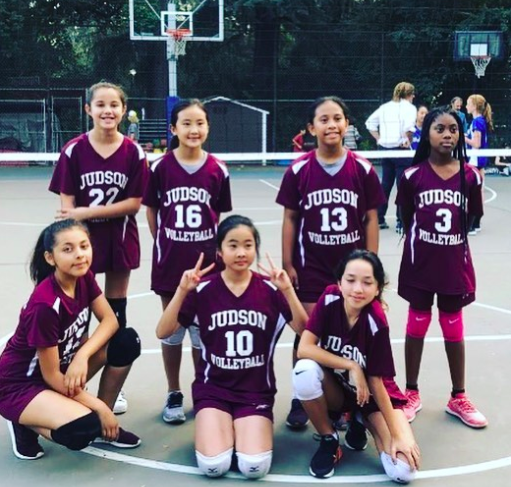 Judson International School also did well in other sports. The Judson junior high girls JV team had an amazing season with Foothill Sports League under the leadership of Coach Kathy Hall, with a record of 7 wins and 1 loss. Our varsity junior high girls volleyball team had a 3-8 record.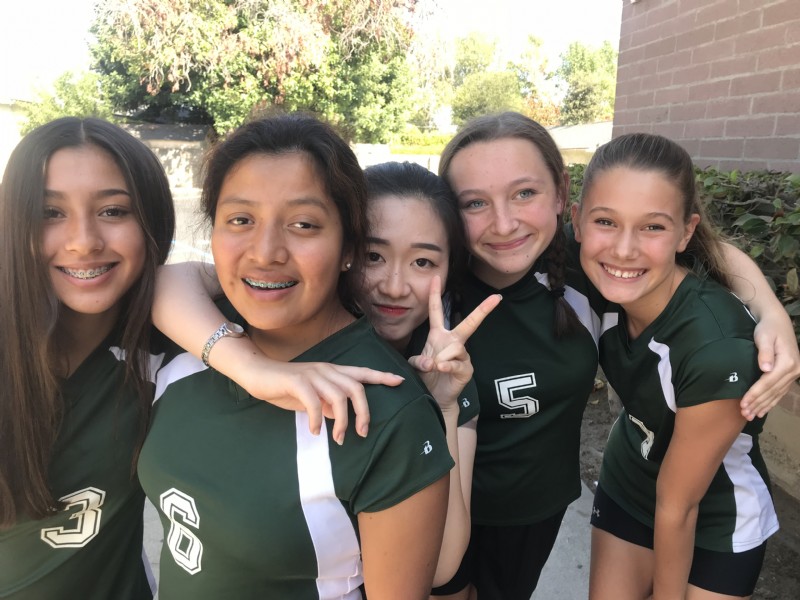 At the high school level, the girls CIF volleyball team had 5 wins and 3 losses, placing second in their league. They went to the playoffs, but lost in the first game to the eventual champions, La Puente High School. This team is part of the unique Judson/Waldorf partnership for high school sports.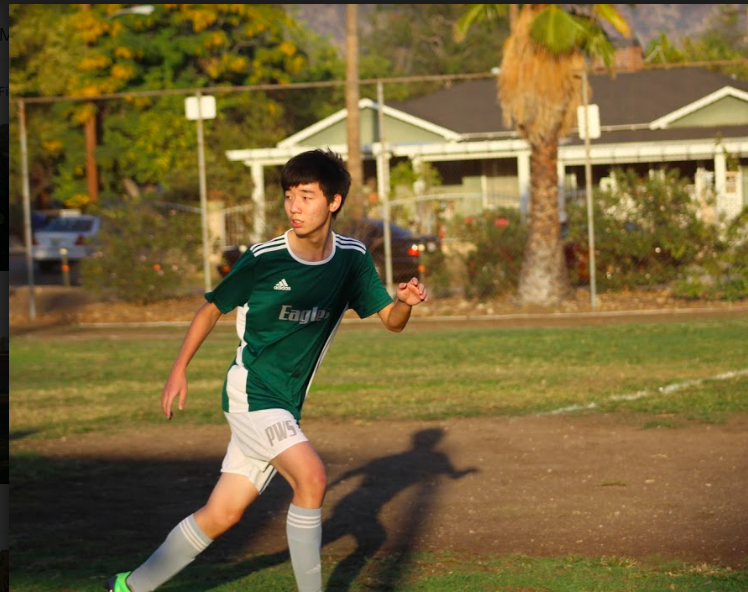 Judson also fielded a co-ed high school soccer team in partnership with Waldorf School through the International League. The team place 2nd in the league with 5 wins and 2 losses under the leadership of Coach James Hood.

Practice and games for winter sports are already underway. Our CIF high school boys basketball team has been practicing for several weeks and will have their first game in November. They are being led by Coach Sean Dixon and the team is made up of players from both Judson and Waldorf. Our junior high boys team is being coached by Coach Kyle Patterson. We will also field high school and junior high girls basketball teams, if we have enough players. Those interested should contact our Judson Athletic Director, Sean Dixon, at sean.dixon@judsonschool.org, 626-589-7468.