Judson International School had a very busy fall athletics season, with five sports teams competing. We are proud of our teams and wanted to give some highlights from our season.
Junior High School Flag Football
Our junior high flag football team had an amazing season. They were undefeated for the entire season. They just won the semi-finals in the Foothill Sports League and are scheduled to play in the championship game on Thursday, November 16 at 7:30 pm at Maranatha. Come on out and cheer our Eagles!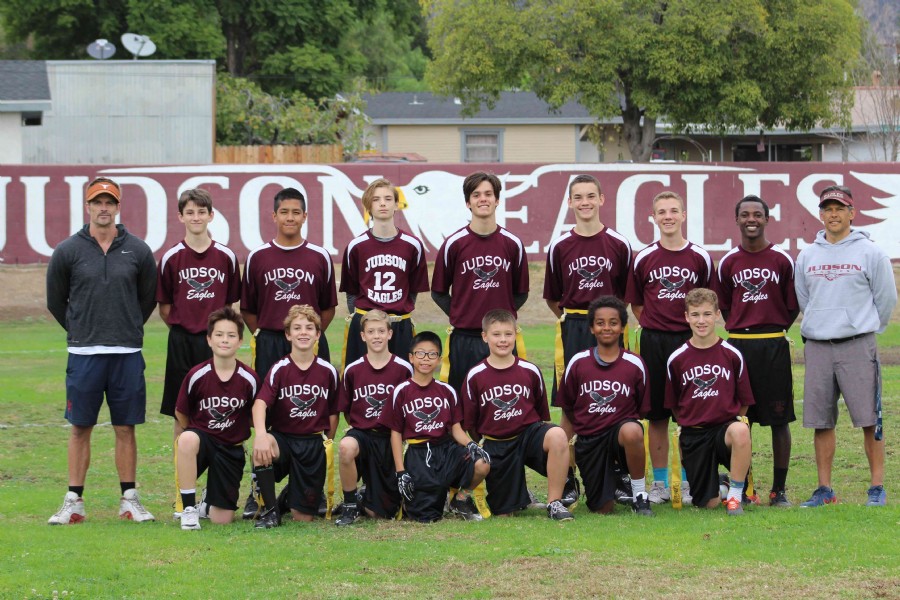 High School Flag Football
Our high school boys flag football team is in its second season as a combined team with Pasadena Waldorf. Our boys had a good season, winning three of their six games. Way to go, guys!

Junior High Volleyball
Our junior high girls volleyball team was coached by Judson alum, Hannah Beckler. We had enough girls to have both varsity and junior varsity teams. Our varsity girls won three games and made it to the first round of the quarterfinals in the Foothill Sports League. Way to go, girls!
High School Volleyball
Our high school girls volleyball team joined forces with the Pasadena Waldorf high school girls. We had an amazing season, winning 12 of our 14 games. The combined high school girls team made it into the 1st round of the CIF-Southern Section playoffs. Well done!