Our Judson high school students are enjoying WOW week during their first week of school. WOW stands for "Week of Welcome." Students are enjoying special high school assemblies during which they hear about important aspects of our high school such as safety, academic scheduling, athletic opportunities, musical theater, ASB and more. Each assembly is paired with a fun activity such as dodgeball or gagaball. The high schoolers are having a great time! The schedule for WOW Week is:
Tuesday - 2nd period, Wednesday - 6th period, Thursday - 1st period, Friday - 4th period.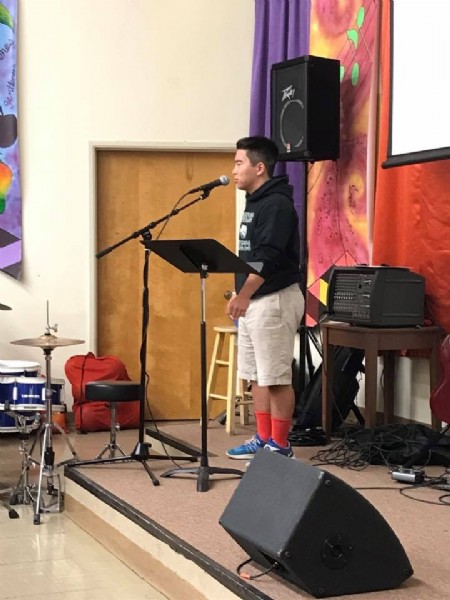 ASB Vice President Ken Yoshida address the high school student body.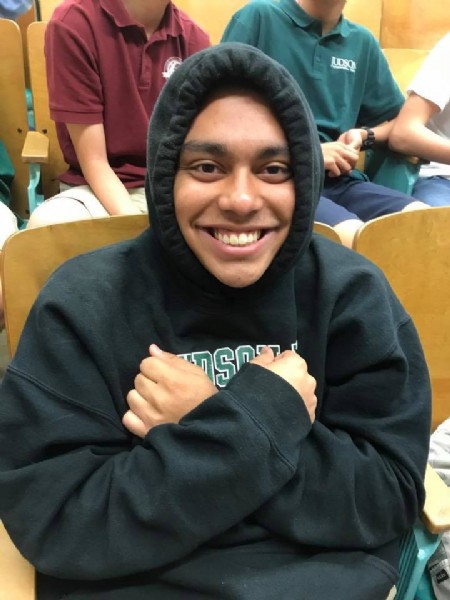 Angelo Cassiano, our awesome Student Chaplain, gets warm on a cool first day of school.