Cafeteria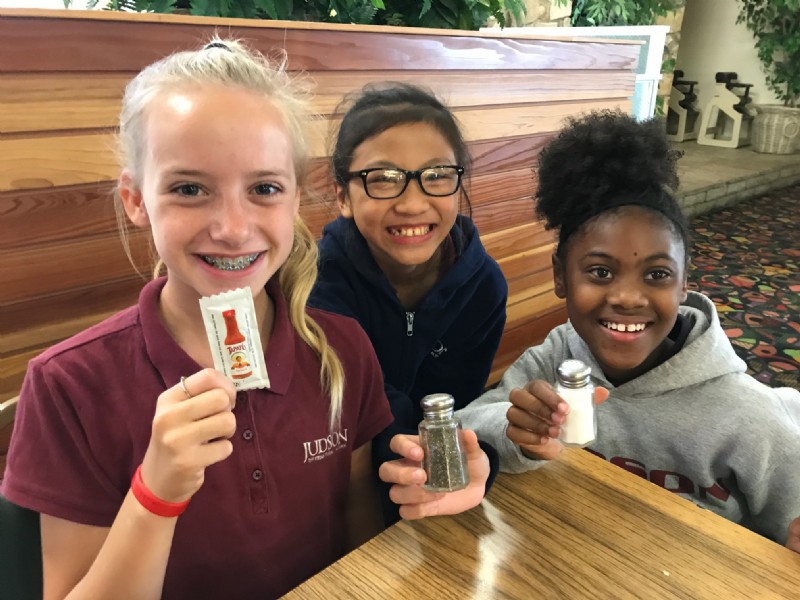 CAFETERIA: 5TH - 12TH GRADE
William Carey International University is pleased to welcome Judson students grades 5-12 in the Robert Pierce Dining Hall which offers high, quality, fresh food at reasonable prices. On average, Judson students will spend an average of $6 while dining in cafeteria for lunch. In order to participate, students must get a cafeteria card from the Dining Hall and put money on the card. There is a small fee for the initial purchase of the card.
Students may also opt to bring a sack lunch. Middle/high school students who forget to bring lunch may use the office phone to call home.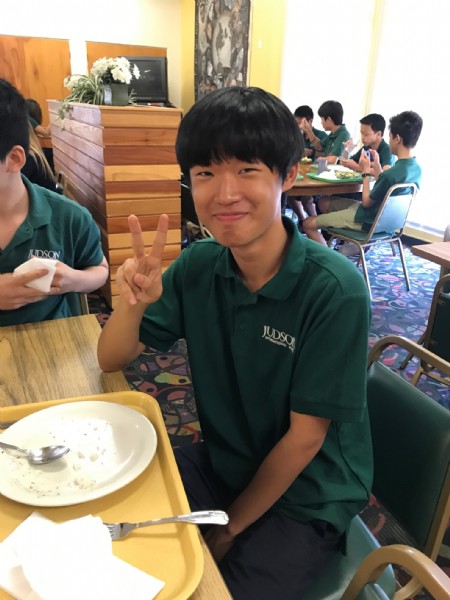 HOT LUNCH PROGRAM: K-4TH
The WCIU hot lunch program has partnered with MySchoolAccount.com to bring you an online service to prepay your child meal account. This service offers you the ability to monitor your meal purchases, track what your child has been eating for the past 30 days, make deposits directly into their meal accounts, transfer funds between students and have an email reminder sent to you when an account balance gets low.Student debit account deposits can be made through Credit Card payments. Each student's account will be updated nightly (9pm) so that account balance information and payments will be current the following day.
Students may also opt to bring a sack lunch.
CAFETERIA POLICIES
1. Every student must fill out a new dining hall registration form for the new school year: Dining Hall Registration Form.
2. All students must have their meal card to access the dining hall. Lost cards can be replaced at a cost of $10 each.
3. Meals can only be purchased via meal card. Single meal purchases cannot be paid for in cash or by credit card. Cash and credit card are accepted to fund the meal card account with a $20 minimum deposit. Meals and food items can only be purchased using a meal card. School meals are tax-free and this process allows our financial auditors to track all school meals when needed and provide proof to the IRS upon further audits.
4. WCIU strongly suggests that parents also register a www.myschoolaccount.com and enable the low balance notifications to receive an email when a student's account balance reaches $10 or less.
5. If a student meal card account balance goes negative, WCIU Food Services will bill their credit card $20 and fund their meal card account. All credit card fund transfers carry an additional $2.00 transfer fee.
6. Cash currency of $10.00 or larger will be credited entirely to the students' account unless accompanied by a note from the parent requesting that change be given to the child.
7. For students grade 4 or below, parents may order meals weekly; delivered directly to the Judson School. Please have parents email foodservice@wciu.edu if they have any questions or need more information.
MANAGING YOUR CAFETERIA ACCOUNT
To set up your cafeteria, click here: Cafeteria Card Registration
To add funds to lunch account, click here: Cafeteria Card Account
If ordering same day lunch, please contact the cafeteria directly before 10AM at:
David Brungard
Director of Food Service Operations
William Carey International University
david.brungard@wciu.edu
office: (626) 398-2335
cell: (323)394-0452