Fine & Performing Arts
Judson has an excellent Performing and Fine Arts program which includes studio art, music, theater, dance and worship band. Our Performing Arts calendar is updated on a regular basis. Check back for the latest dates.
THEATER ARTS
Judson's Got Talent!
WHEN: Friday, Nov. 30th at 7:30pm
WHERE: Porticos Art Space- 2033 E. Washington Blvd, Pasadena
WHAT:
Students & friends of Judson are hosting a talent showcase to raise money for Singing in the Rain Jr (opening in February)! Enjoy an evening of talent acts, Christmas songs, and holiday goodies!
Admission is $10.
Click the link below to purchase tickets now!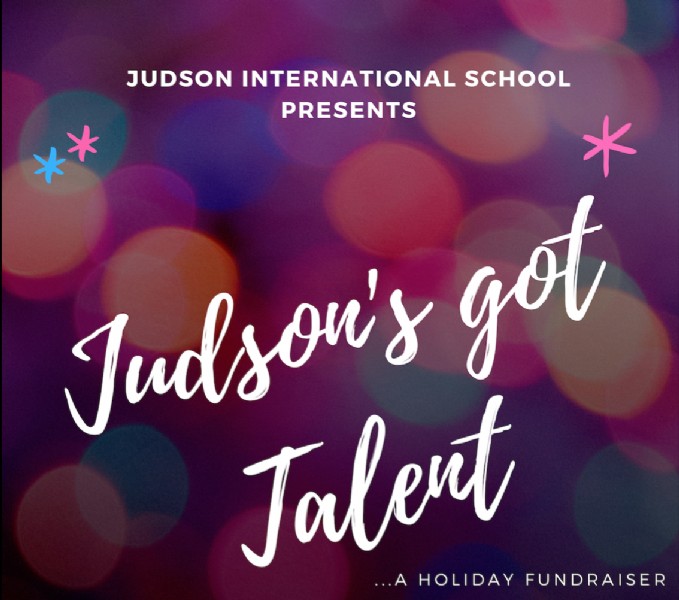 We are pleased to announce our 2018-19 musical, Singin' in the Rain, Jr. The production will take place February 14-16. Payment for the workshop and/or musical will be collected by our Musical Theater Director, Miss Plog.
Non-Judson students are welcome to audition! All non-Judson students participants in the workshop and/or musical must meet our insurance requirements:
1) Pay the mandatory Judson insurance fee here:
2) Turn in a completed Guest Emergency Release Form for each non-Judson participant.
For more information, contact our Musical Theater Director, Miss Plog at maren.plog@judsonschool.org.
Judson's Theater Arts Department provides a variety of theater options for students. Judson High School offers several classes on a rotating basis including: Drama, Speech, Musical Theater and Theater & Dance. In the fall, Judson High School has a Creative Arts Night in which students showcase their talents. In the spring, Judson has a Spring Musical which is open to grades 7-12 and sometimes is open to grades 5 & 6. Several of our recent shows have included: Annie, Jr., Shadowlands Revival, Willie Wonka, Jr and Little Mermaid, Jr. Judson also offers an Audition Worship and Summer Musical Theater program. K-8 students participate in the ASCI Speech Meet and we have won numerous blue ribbons. High School students participate in Judson's Poetry OutLoud Competition, the winner of which represents our school at the Los Angeles County Poetry Out Loud Competition.
STUDIO ART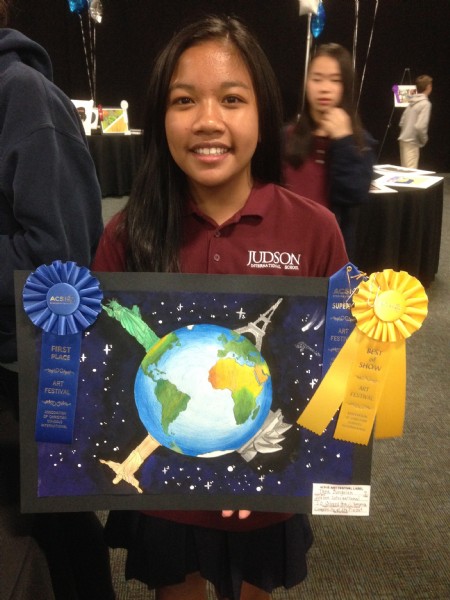 Judson has a well-equipped art studio, housed in Zwemer Hall. All of our elementary and junior high students take art classes. We also offer several art classes in high school including Art 1, Art 2 and AP Art. Judson participates in the ACSI Art Show and we have won numerous awards and ribbons, including "Best of Show."
MUSIC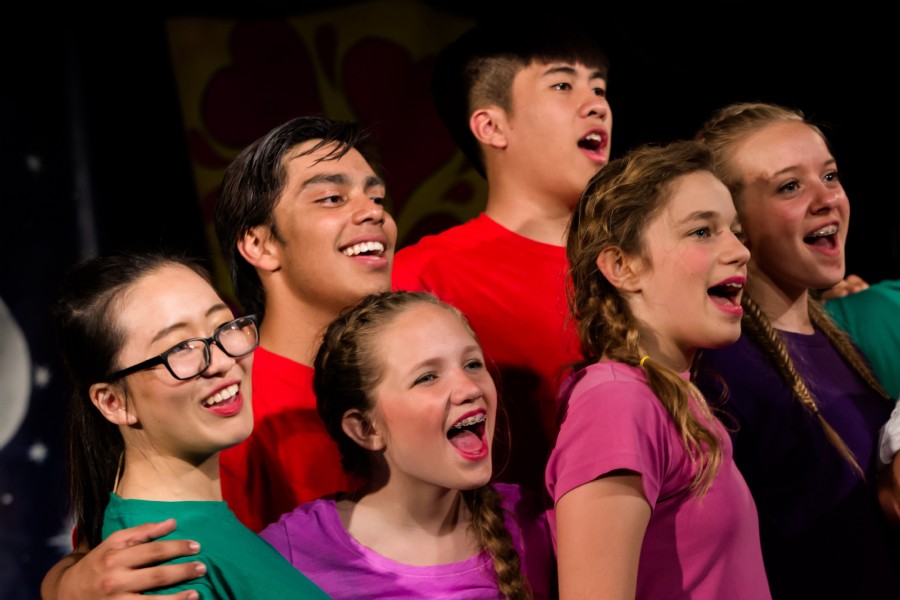 Judson's music program includes K-6 Music classes, junior high worship band, and high school worship band. Judson students perform for our Christmas Chapel as well as in our musical theater program. We will offer a Fall Musical Theater Workshop and a Spring Musical.