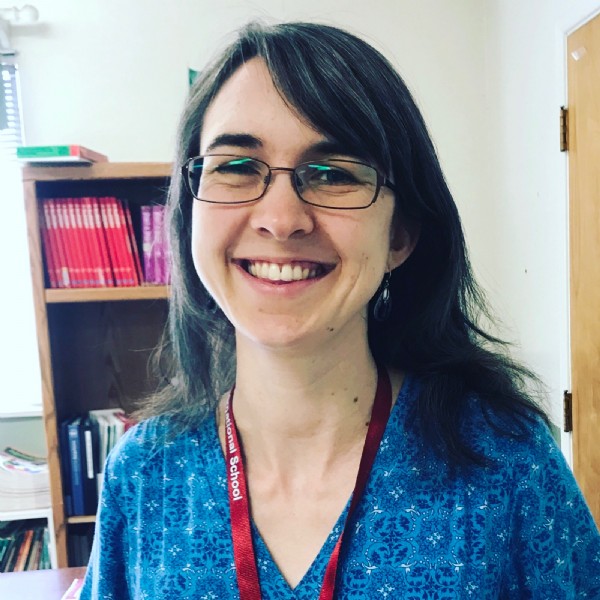 Mrs. Giron, High School English
Mrs. Giron teaches a variety of courses in our high school including English 9, English 10, American Literature, World Literature, and Journalism. In her third year at Judson, Mrs. Giron is a published author and won an ACFW Genesis Award for her first novel, Beneath a Turquoise Sky which is set at a Navajo mission boarding school in 1911. She is currently working on a second novel which is a historical romance set at Fort Tejon, California during the American Civil War. Coming to Judson from the Pasadena City College Writing Center, Mrs. Giron writes frequently for her own blog. Mrs. Giron loves teaching at Judson, saying "I love Judson because our school brings the perspective of many different cultures. I love the texture that this brings to discussions because of our diverse life experiences." Mrs. Giron, who has her BA in English from Asuza Pacific University, loves to bring literature to life in her classroom by having her students engage in Socratic discussions of the texts they are reading.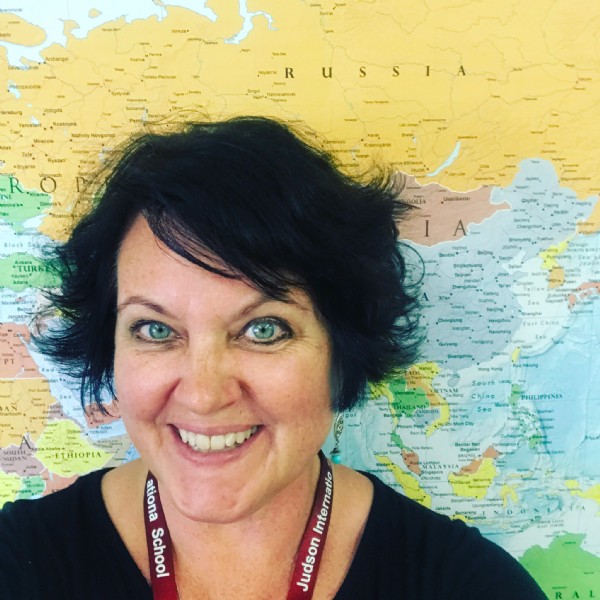 Mrs. Aasland, High School History
Mrs. Aasland comes to us with a wide variety of international experience. As a child, she lived in Istanbul, Turkey and Kano, Nigeria. After receiving her BA from Carleton College and her MA from the University of Minnesota, Mrs. Aasland and her husband and children moved to Kazakhstan where they worked and ministered for 16 years. Mrs. Aasland taught History at Tien Shan International School in Almaty, Kazakhstan for 8 years. Fluent in Kazakh and Russian, Mrs. Aasland loves the international flavor of Judson and meeting students from all over the world. In her 6th year at Judson High School, Mrs. Aasland teaches World History 1, World History 2 and Honors World History courses. One of her proudest moments at Judson was this past academic year when 100% of her honors students passed the AP World History test. Mrs. Aasland says, "My goal is that every student will learn to love history and see its significance." Known for her field trips and costume box, Mrs. Aasland loves to make history come alive through a variety of means including occasionally "mummifying" a student or acting out the betrayal of Julius Caesar at school every March 15. The best comment she receives from students is that they remember her classes for years after they studied with her. Mrs. Aasland also serves as our Director of Admissions and Marketing.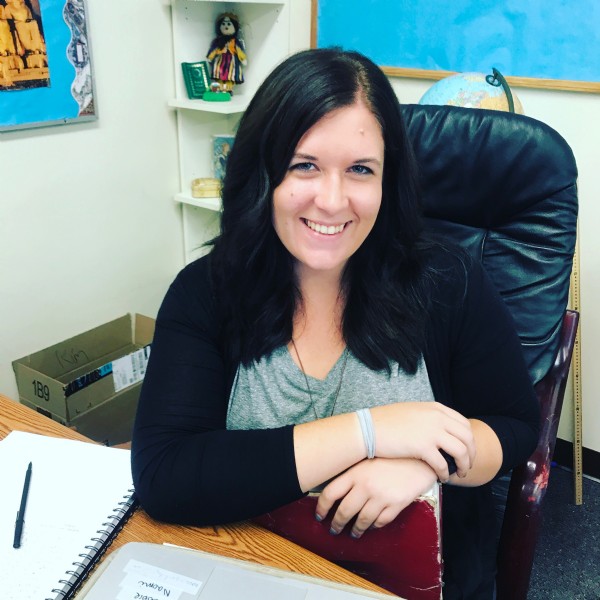 Miss Todd, High School Mathematics
It is not too often that the most popular teacher in high school is the math teacher, but Miss Todd brings such an energy and kindness to all she does that she has earned that title. In her 2nd year at Judson, Miss Todd is known for restoring students' faith in their ability to do math. Miss Todd grew up in Hawaii and received her BA from Biola University. Desiring to instill a love of math in her students, Miss Todd has taken initiative to bring the American Mathematics Competition to Judson School, through which one of our students received distinction during the 2016-17 academic year. Miss Todd also created a fun Pi Day video with our students and entered it into a competition. Miss Todd says of Judson, "Our students are the most caring I have seen at any school. We have a great sense of community." Miss Todd teaches many levels of mathematics at Judson from Pre-Algebra all the way up through Calculus.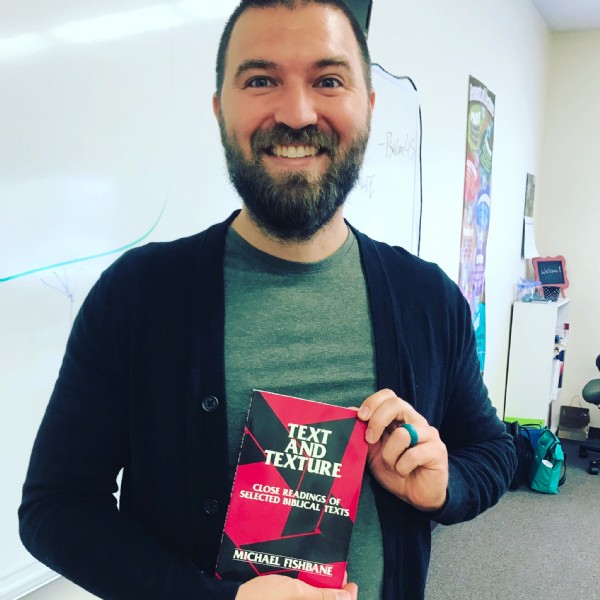 Mr. Rinker, High School Bible
Mr. Rinker takes great joy in teaching our Judson High School Bible Courses. "I love that at Judson my students think about ideas that we've been discussing and take them even further." In his third year at Judson, Mr. Rinker comes to us with an MDiv from Fuller Seminary. In addition to teaching at Judson, Mr. Rinker serves as a youth pastor at Pasadena Covenant Church. Mr. Rinker is a frequent guest lecturer and speaker around the nation and has his own blog.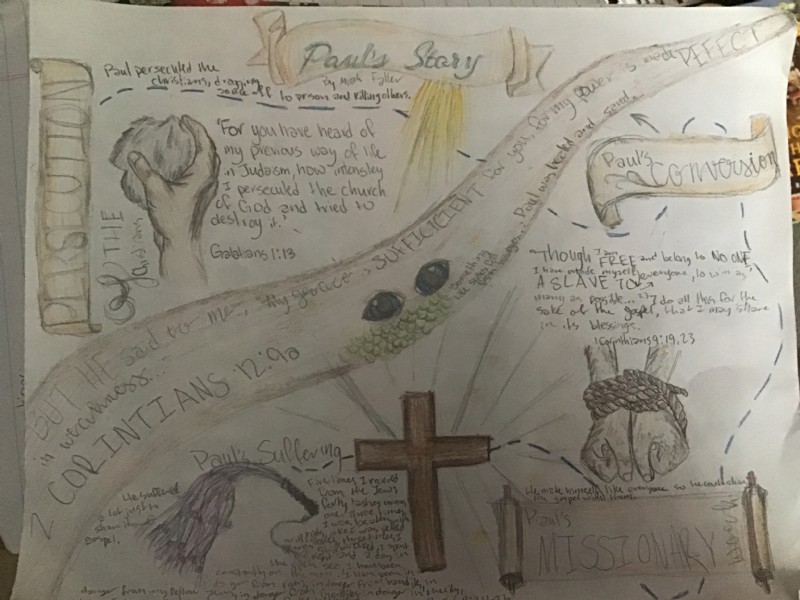 Mrs. Lisa Wright, High School Biology
A former microbiologist, Mrs. Wright is excited to teach Biology at Judson. Mrs. Wright comes to Judson with 12 years experience teaching junior high and high school science. Married to a New Zealander, Mrs. Wright recently returned from a two week trip to New Zealand. She is excited to begin dissections and labs in Judson's new science laboratory. Mrs. Wright says, "I love sharing my passion for learning about all of creation." Mrs. Wright teaches Biology 1 and Honors Biology at Judson.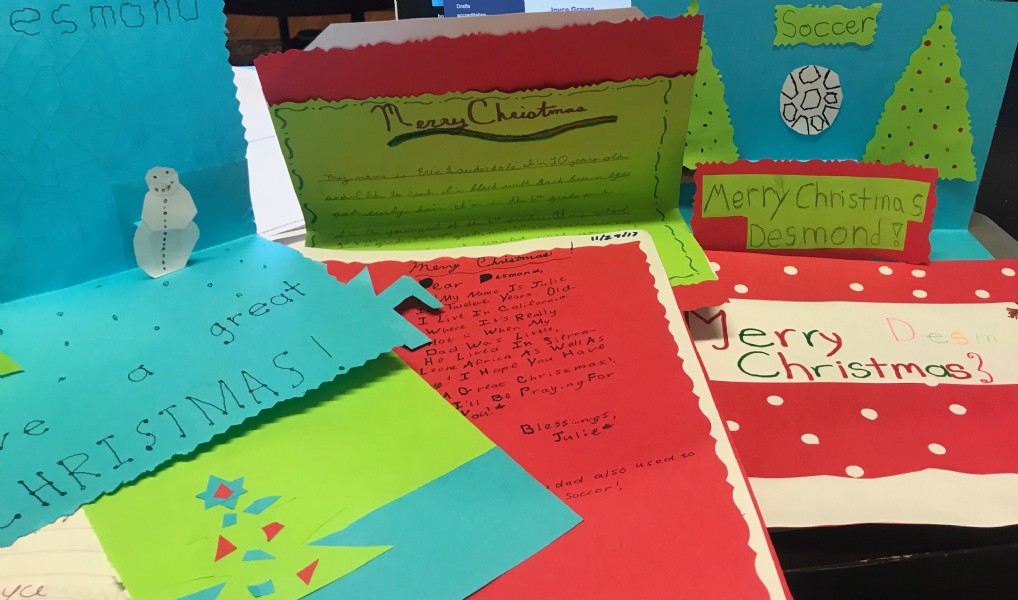 Mrs. Graves, ELD English and History
Mrs. Graves is in 4th year at Judson International School and comes to us with over 30 years of teaching experience in both public and private school. Mrs. Graves loves traveling and has been to China, France, Switzerland, Italy, England, Scotland, and Ireland. In addition to her teaching credential, Mrs. Graves hold a certificate in Teaching English as a Second Language (TESOL). Mrs. Graves greatly enjoys teaching at our school and says "I love the sense of community at Judson." A fun fact about Mrs. Graves is that she has two sets of twins - one identical and one fraternal. Her twin boys were on the TV show Cheers as babies; they have been on many other TV shows, movies and even a boy band since. Mrs. Graves teaches ELDEnglish and ELD History and also serves as our Director of International Student Services.