Judson News
Monday, September 18, 2017 • • General
Read here about Judson High School's partnership with Waldorf High School to provide CIF-SS athletics teams for our schools.
Schools Working Together: Judson International School and Pasadena Waldorf form unique partnership to provide high school athletics to their schools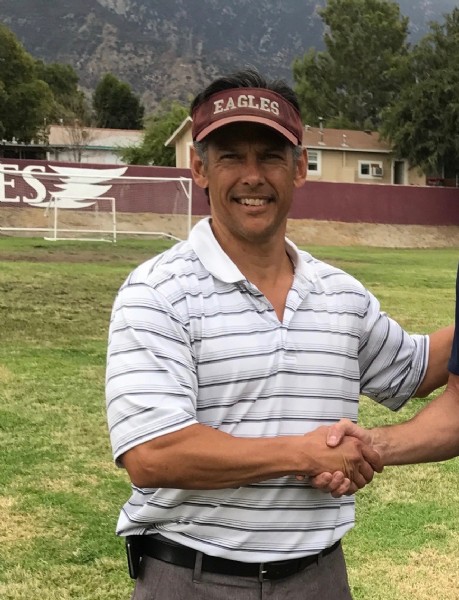 Athletic Director Chuck Fields (L) with Athletic Director Blake Bailey
Photo credit: Kim Aasland, Judson International School
Judson International School of Pasadena and Pasadena Waldorf School in Altadena both began as K-8 schools which have added high schools over the past 5 years. While the smaller size of both high schools provides excellent faculty/student ratios and creative learning options, providing competitive athletics at the high school level can prove a challenge. Thus Judson Athletic Director Chuck Fields and Waldorf Athletic Director Blake Bailey came together with an interesting solution: the formation of shared high school athletics teams. Together they applied for and gained a multi-school agreement which was approved by the California Interscholastic Federation Southern Section (CIF-SS) governing body.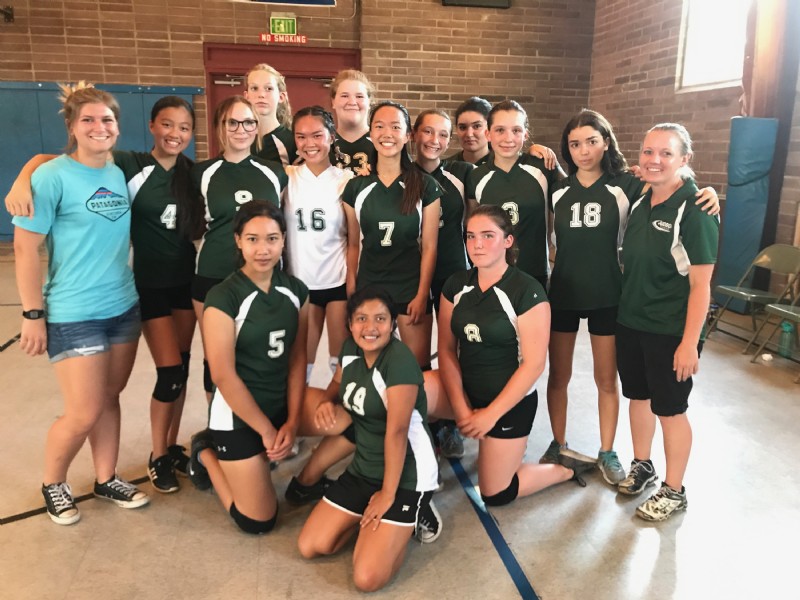 Top Row L to R: Marie Pearson (assistant coach), Madeleine Chen, Celia Deming-Bernstein, Rory Jackson, Katherine Chang, Sarah Beckler, Christine Chang, Naomi Aasland, Giselle Balderrama, Everette Brousseau, Helena Chirinos-Carter, Carla Lind (head coach)
Bottom Row L to R: Wannapa (Mook) Aunjai, Leah Soderling, Hallie Gould
Photo credit: Kim Aasland, Judson International School
Currently, the Judson/Waldorf Eagles fall athletics program includes California Interscholastic Federation (CIF) high school girls volleyball team and an independent San Gabriel league boys flag football team. "Athletics is an integral part of the development of the whole student, so being able to create this relationship with Waldorf that enables students to grow in athletics is a wonderful opportunity," said Judson AD Chuck Fields. In their first year, the Judson/Waldorf Eagles high school girls volleyball team is off to a great start with a 3-1 record. In their second year, the Judson/Waldorf Eagles boys flag football team already has a trophy under their belt with a first-place finish in the League of Fellowship championship this past season. Winter high school athletics will include high school boys and girls CIF basketball. "I am looking forward to the opportunities that the Judson/Waldorf Eagles teams will provide for kids from small schools to play CIF sports," said Pasadena Waldorf AD Blake Bailey.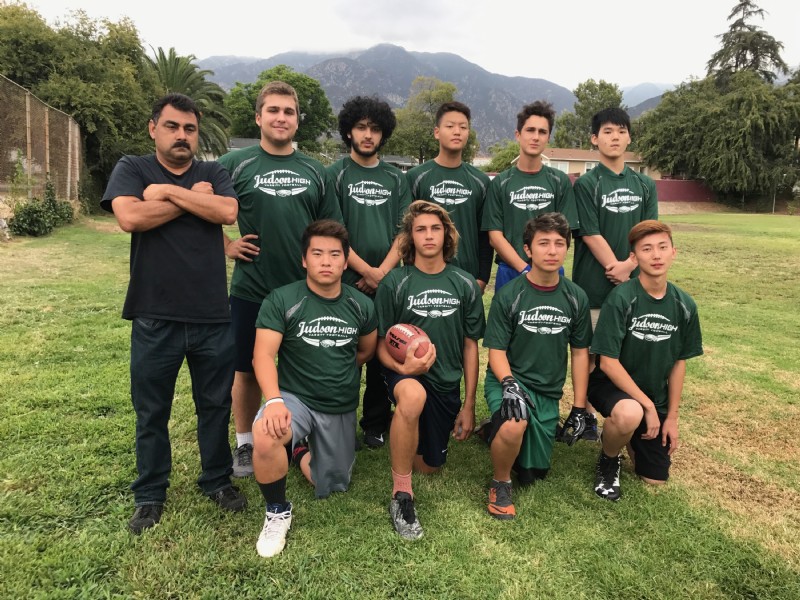 Top Row L to R: Richard Rodriguez (coach), James Cheydleur, Aaron Balderrama, WookJun (John) Cho, Jiagang (Jason) Duan
Bottom Row L to R: Ken Yoshida, Arlo Reilly, Lucas Semin, Zheyan (Gin) Cui
Photo credit: Kim Aasland, Judson International School
post a comment