The Judson Difference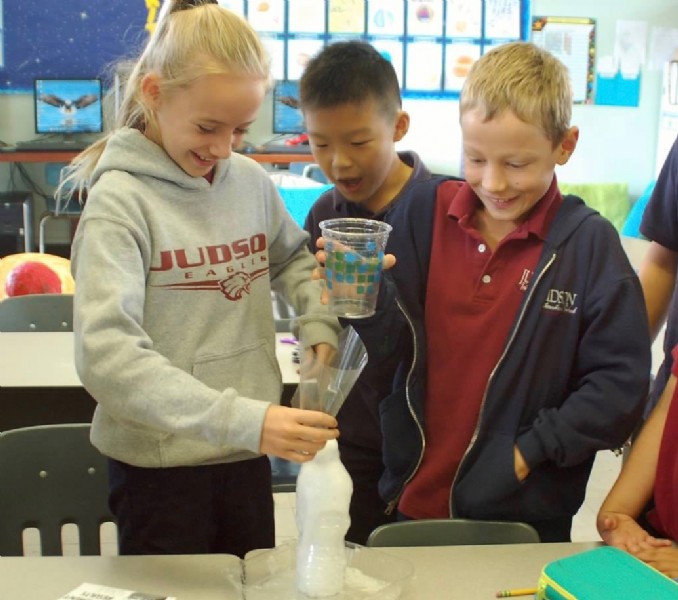 Judson: 25 Years of Global Influence
Judson's mission is to partner with parents in educating children who will grow in knowledge, understanding and wisdom to become leaders in God's Kingdom and today's world. Judson International School is unique. Our K-12 student body, while largely local, represents over twenty countries. Many of our highly qualified teachers have lived overseas. You will not find another school anywhere quite like us.
OUR PHILOSOPHY
The philosophy of Judson International School is Biblically-based and God-centered. Judson's ethics and values are derived from a Biblical worldview and taught in an environment of academic excellence (Psalms 78: 5-8). We believe our calling is to partner with parents to raise their children to love God with all their heart, soul, mind and strength, and to love their neighbor as themselves. As is said of Solomon, God gave him wisdom, great knowledge and a breadth of understanding so that he might become the most influential person alive in his time. At Judson we seek to instill these virtues in our students that they also may become persons of influence in their generation. Through our curriculum and programs we seek to lead them to knowledge of the world, seeing God as the Creator and sustainer of all creation, and being excited as He is revealed through what He has made. We seek to give them an understanding of the times in which they live, and discernment to know what is pleasing to God, so that they will be influential persons in their cultures and societies, able to speak the truth in love. Finally we pray for the wisdom from above that is peaceable and gentle, to consume them and motivate them to do justly, love mercy and to walk humbly with their God (Micah 6:8)
OUR CORE VALUES
E

xpected Student Learning Results:
Judson International School will prepare students to grow towards their potential in life, according to how God has gifted them.
1) Knowledge
Academics:
Students will demonstrate the ability to solve problems and make decisions during class activities at age-appropriate levels

Students will demonstrate the use of print and/or digital resources in completing research assignments

Students will give reports on information that has been researched, in both oral and written formats

Students will demonstrate their love of learning to others – peers, teachers, parents – at different times and events throughout the year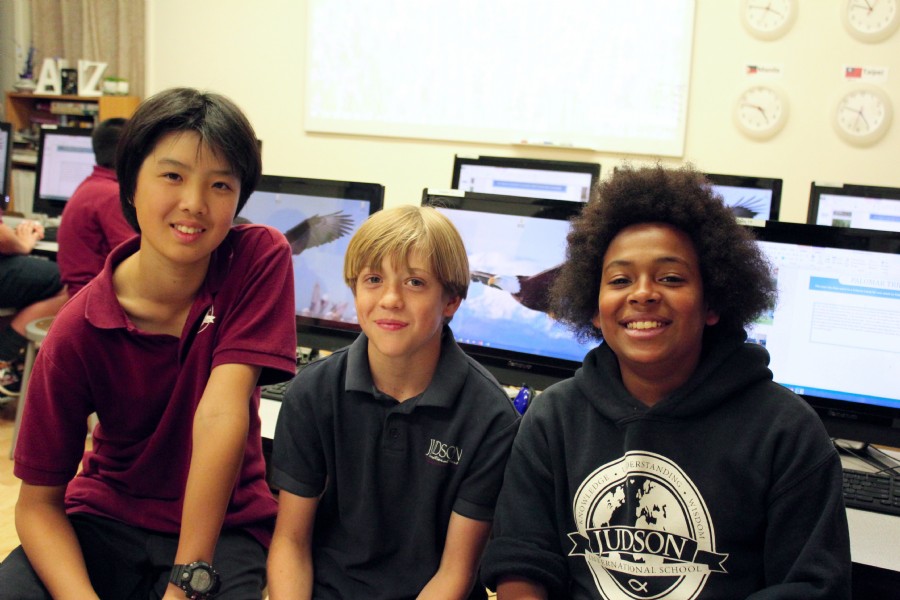 Technology:
Students will demonstrate competent use of computers and other technology as an aid to learning and presenting material that they have learned, with the ability to discern what is inappropriate and ungodly
Creative Expression:
Students will express themselves freely and wholesomely in their areas of gifting by participation in the many and varied opportunities offered at Judson
2) Understanding
Cultural Awareness
Students will develop friendships across ethnic, language and racial lines, demonstrated on a daily basis in their relationships

Students will demonstrate support for the poor and disenfranchised through participation in opportunities given at Judson, and outside of school
Effective Communication
Students will demonstrate the ability to be effective communicators using both oral and written formats in a variety of situations

As they make themselves understood in the world around them, students will demonstrate the ability to use kindness and courtesy in their manner, not giving or taking offense
Citizenship
Students will demonstrate respect for, obedience to, and cooperation with teachers, other school personnel and fellow students

Students will demonstrate involvement in the community service and missions projects of the school, in accordance with their beliefs

Students will demonstrate the ability to lead others successfully in class activities, in sports and arts, in student council and worship team
3) Wisdom
Spiritual Maturity
The fruit of a relationship with the Lord will be obvious in the students' daily lives demonstrated by honesty and integrity in relationships, diligence in school work, and kindness and consideration in their conduct towards others

Students will demonstrate that they can serve when it is required, that they can discern the needs around them, and that they demonstrate consistent character at school, at home, and with peers

Students will be involved in prayer, worship, and the study of God's Word – delighting in truth and demonstrating sensitivity to the Holy Spirit

Students will demonstrate a developing Christian worldview by making righteous choices and speaking the truth
Emotional Health
Given their age and development, students will show that they accept who they are, and thus accept others for who they are

Students will have healthy relationships with peers and be able to form lasting friendships
Physical Health
Students will make good, informed choices regarding physical activity, food, and sleep

Students will acquire an age-appropriate understanding of drug, alcohol and tobacco abuse, and physical/sexual development, and that their bodies are the temple of the Holy Spirit, not to be defiled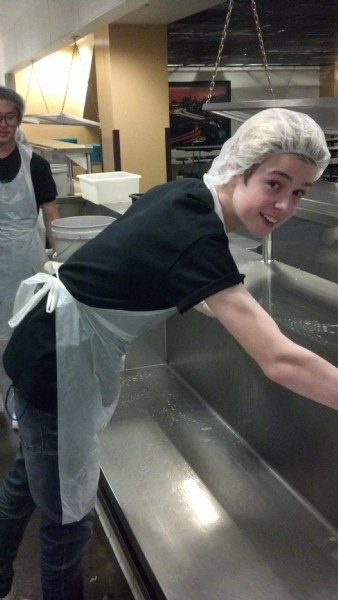 Spiritual Formation
Judson International School is established on the concept that God desires all peoples to know and worship Him. We seek to:
Partner with parents to educate and train their children. (Deut 6:6-7)

Lead students to a personal relationship with God through Christ (Romans 10:9)

Develop in students a love for and obedience to God which results in love for others.

(Matt 22:37-40)

Reveal to students God's heart for all peoples and His love for the lost. (Matt 28:19)

Support students in a daily, vibrant, personal relationship with their Savior and Lord. (Jer 9:23-24)

Help students interpret life according to God's principles and purposes. (2 Peter 3:1-8)

Foster in each student a discovery of who he/she is in Christ. (1 Tim 4:7)

Instill a heart of service towards others. (Eph 6:7-8)